I live and breathe music.
That's why I mix recordings,
and develop independent artists.
IT'S ABOUT YOU, AND NOTHING ELSE.
How we work on your music career.
Rock

1:30

Pop

1:30

Soul

1:30

Reggae

1:30

Exp Rock

1:30

Jazz

1:30
What artists said after working with me.
"His patience, attention to detail, and communication was only out-shined by the final product he delivered."
"I still can't believe how much dedication he put into my projects. Always and again! MANY THANKS!!!"
"Miro worked with me until every last detail was met and EXCEEDED my expectations by a long shot!"
IF YOU WANT TO WORK WITH ME, OR THINK ABOUT IT, APPLY BELOW.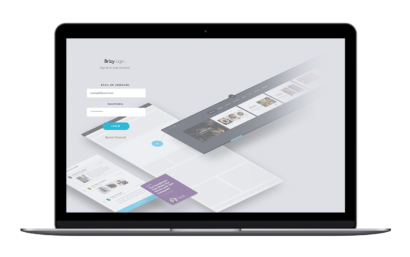 This is a pop-up builder.
Why you are different.
When I was 25, I had already worked for quite some time at a radio station. Each day, I literally got spammed with new songs — and many of them were great.
I bet you that if I looked up the musicians and bands right now, like 90% of them would be dead and gone forever.
Did they lack skills? Nope. They just didn't work on branding, targeting, systems, and the whole boring but important stuff.
I'm here to change that.
My goal is not only to mix your single, EP or album. It is to bring you to that point where you wanna be. I will help you with production as far as I can, mix and master your music to a point where you can get into all radio stations or curated playlists there are, and then market the shit out of it.
To get there, you have to commit. Commit to be the musician you want to become. Act like, play like, work like. This can — no — this will be tough. Sacrifices have to be made.
But it's worth it.
Once you've overcome your fears, developed habits and systems, got on a track of your life where you decide what you make next. And not dream what you could do someday if only… then you're going to be unstoppable.
Of course, to get there, you have to know your shit. You cannot make great saxophone music if you only played it once for a month during high school.
You have to work, work, work. Ain't no silver bullet for the quick shot.
So if you got the right mentality, do the right things, and are not looking for a quick spewed out solution — you should fill out the form and get in touch with me. RIGHT NOW.
Who am I?
I'm Miro Tommack. I'm a mixing engineer, founder, and mentor. I've been involved in the music industry for the majority of my life, driven by my passion for music.
It started with a few instruments in the bedroom studio, to university (where I studied teaching), to playing music as a DJ in clubs, to being an editor, a programmer, a music director, an event promoter, to a public relations team.
Recently, I launched Mitophonic — a place where profitable and independent musicpreneurs get free access to actionable mindset tips, management advice, and marketing strategies.
Each day, I see so much wasted potential, and it makes my musical soul sad. So many independent artists don't know how they can develop, build and scale their individual music career.
So… That's why I mix recordings, and develop independent artists.
Shoot me a message so we can talk about your dreams and goals — and how you can reach them. Maybe with my help:)
Miro
We will chat via email or phone about your current situation and your goals. 
Once you explain your situation to me, I'll be able to find a solution that actually works for you.
This ranges from giving feedback, to providing resources, to coaching calls, to mixing a single, EP or album, to co-producing, or even full mentoring.
We will talk about your project's needs, your expectations, and your budget.
I will show you what I can do for you — and what I can't. If you need anything that's not in my range of skills, I will help you find an expert for this.
Finally, once we've determined your projects's needs, your expectations, and your budget, you will receive a custom-tailored quote.
So you have read and accepted the custom-tailored proposal.
As soon as you have paid the deposit, we will schedule your project.
Next, I will give you resources that help you prepare your project before we start.
Once everything is settled, I will start working on your music and get back to you with a first version or mix.
This is because I want to stick to your vision and get the result you dreamt of — as your mix engineer.
Then, we will tweak the sound until you are 100% happy.
(When working on an EP or album, a first mix will serve me as a guide for the sound of the whole EP or album.)
If I'm mentoring you on your release strategy, this is also the time when we start talking about the right moves at the right time.
I'm happy when you are. And I mean it.
Once everything sounds great to you, I will export all mixes.
Since I specialize in mixing, I absolutely recommend going to a dedicated mastering engineer to get proper masters for all of your mixes — including the alternate versions.
Having said that, I'm still sending you a mastered version of the full mix for every song. For free.
But… This is me mastering. And it's not my specialty. Can I do it? Yes. Can someone else do it much better than I can? DEFINITELY.
I not only mix your music but also help you developing your career, there's way more steps in-between that are too long to explain here.
All you need to know is that amongst these steps we could determine your ideal fan avatar, unique artist brand, individual release strategy, personal growth, mindset, goals, systems, habits…
This all depends on your individual needs, and your stand in the music industry.
Learn how to become the musician you want to be.
My weekly mailing list is where I share thoughts and experiences with musicpreneurs on how to build a bigger fanbase, grow your network, implement crucial habits, and much more through mindset, management, and marketing essentials.
This very moment, I'm also preparing some actionable guides. As a subscriber, you'll get it first—and everything that follows in the future.